Better manage and optimize all enterprise IT assets with Softeligent.
Reduce your risk by utilizing a single solution that can manage the entire lifecycle of IT assets.
Contact Us Today
IT Asset Management to Make Your Life a Little Easier
---
Information technology (IT) equipment although necessary, can be costly, especially when not optimally managed. Many companies spend a significant portion of their budgets on information technology, but don't realize areas that are wasting money. In fact, indirect costs typically represent 30% to 60% of companies' total expenditure budgets.
IT asset management is a growing industry and for good reason. If you work within a large organization, you are probably looking for ways to better manage and optimize all enterprise technology assets. We can help you.
Lifecycle Management of All IT Assets and Services
Softeligent offers comprehensive solutions specific to the lifecycle management of all information technology assets, including, but not limited to:
Real-time tracking of all devices by location, department, users and associated finance streams
Asset tagging and tracking of all equipment on the enterprise network
IT work order management functionality with data integration in asset tracking, cost allocation and service level commitments (SLAs)
IT portfolio of services cost allocation
IT audit compliance policies (meets the most stringent requirements)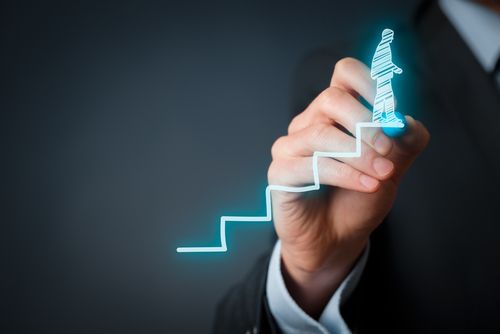 Softeligent will help you not only know what you own, but will also help you determine what you are paying for and how to better manage it.
Learn More
Benefits of Managing IT Assets
---
When you can easily and accurately verify what information technology assets the enterprise is purchasing, where those assets are being deployed, what users are benefiting from those assets, asset recurring costs (i.e., licenses or maintenance fees), what moves and changes are occurring and the expected lifecycle, etc., then you are equipped to make optimal management, operational and strategic decisions.
Here are some of the benefits of being in control:
Business process improvements
IT operations improvements
Improve purchasing and end of lifecycle decisions
Reduce your risk by utilizing a single solution that can manage the entire lifecycle of IT assets—from contracts to work orders to expenses to inventory management.
Learn More
Everything You Need in an Enterprise Solution, Built Right In
---
Your IT director or CIO may know how equipment is connected and running, but what happens if that person leaves your organization? Softeligent can help you better organize and manage your information technology. Softeligent allows you to keep track, audit and optimize your IT expenses, as well as your software licenses and physical inventory. Basically, our software-as-a-service (SaaS) solution has everything you need built right in.
Whether you are trying to determine if your networks are running in a cost efficient manner or you want to automate lifecycle management processes, Softeligent is your answer. Our hosted SaaS solution was developed by consultants who know how to audit, optimize and manage IT and telecom expenses—including desktop, telecommunication systems, machine-to-machine connections, networks and more.

Softeligent provides the following functionality.
Improve your invoice processing by automatically uploading new invoices, making it easy to review, categorize and pay.
Keep track of your IT assets and services and create a process for on-boarding IT hardware.
Automatically reconcile and flag discrepancies found in invoices related to IT.
Accurately allocate costs internally for work orders and efficiently manage tickets.
Utilize a predefined price structure for IT services and a built-in IT ticket system.
Put your enterprise back in control by implementing Softeligent.
Get your custom quote to see how much you could be saving.